MOTION - SET/PRODUCTION DESIGN

Commercial Films - Feature Movies - Tv-series

For several years, Pernilla has worked with various types of commercials.
Designed production/set design as well as coordination.
To create content and communication and to strengthen brands.
These assignments are made on the basis on a brief/script and a storyboard, with different focus and themes.

In addition to commercials, Pernilla have been a part in some feature films and Tv-series,
working with production/set design and as Prop Master in the art department.
Then the mission is to create the characters, the story and the feeling in the film from a script.
To bring the script to life.

AREA performs assignments that are focused on inspiration, themes, trend, image and scripts
for various clients, including production/advertising agencies, marketing departments, events,
and TV.

Since there is considerable experience in finding good locations for different assignments, we
can also help with this service.

Contact me with your thoughts & needs !

info@areainterior.se
Global commercial film for Electrolux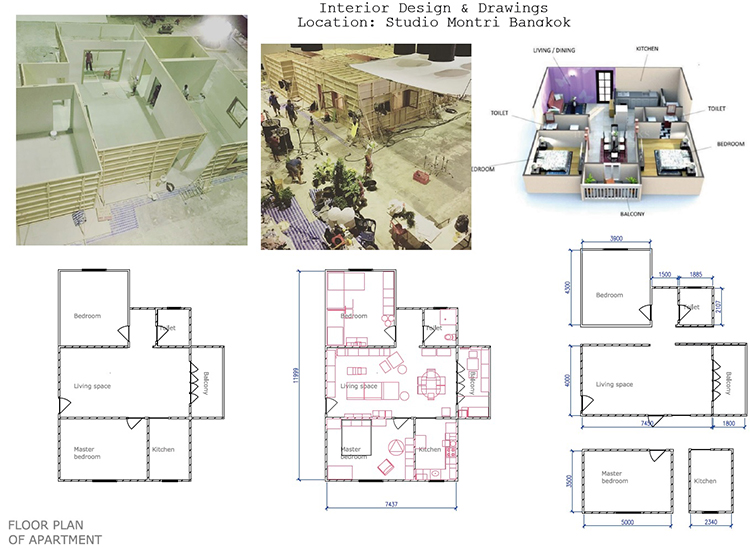 IKEA

Öppningskampanj för IKEA Indien

Interior & Set Design, Prop Master

Film, Stop Motions, Ads, Print
Location: Studio Montri Bangkok
Reklamfilm Zocalo / Kokokaka
Setdesign & Costume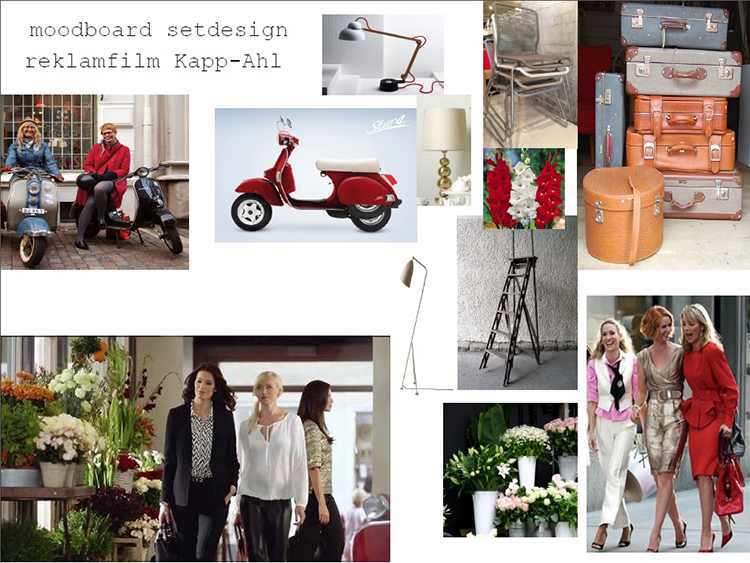 Marbodal reklamfilm
Reklambyrå: Future Lab
Poseidon reklamfilm
"Inflyttningsfesten"
Produktionsbolag:STARK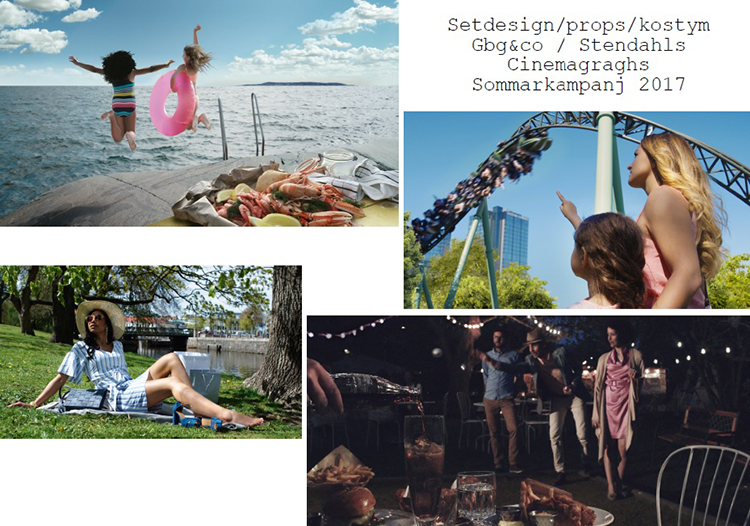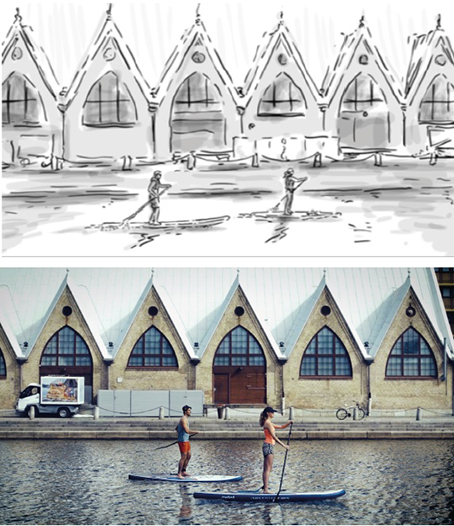 Produktionsdesign
Produktionsbolag:
Kjellson & Wik
Triart